We don't need to prove we are the best…our past client testimonials speak for themselves!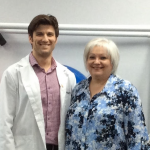 "I was involved in an auto accident recently and I suffered injuries including whiplash and shoulder/elbow damage. I had a lot of pain and limited range of motion which prevented me from engaging in daily activities. After physical therapy here I achieved noticeable improvements in all areas and can now do things I was unable to before hand."
Rachel S.
St. Claire Shores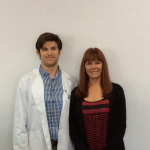 "Prior to PT, I had a hard time even getting out of bed. My lower back and right shoulder were in constant pain. After a couple of weeks of PT with Dr. Borja and staff, I was able to use my right arm much more and my lower back was not constant & intense. I am now able to blow dry my hair, sit properly and lift with correct form as instructed. The exercises given were also helpful and I will continue with them."
Kathy D.
St. Claire Shores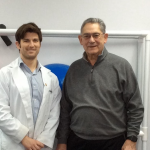 "At the time I had entered PT my legs had become very weak and I was severely limited in what I could do. Walking up and down stairs was very tiring and I had swelling in my ankles. My core area had become very weak as well. Some of my movements would cause nagging pain on the right side of my back…with the training I had on the body movements and how to do them correctly, strength to my lower body was returning and gave me a sense of freedom to return to normal activity."
John R.
Macomb Township
Retired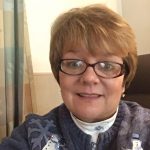 "When I came to Borja Physical Therapy, I had pain in my lower back and down in my ankle area. I have been taking care of my mother who has has less mobility and requires me to use my legs and lower back constantly. I decided that I needed some physical therapy to help and came across this clinic. I have had a successful and rewarding experience at Borja Physical Therapy. Before starting I was unable to comfortably shop at Kroger. My visits were labored and painful…Now after 3 weeks, of visits & home exercises, I can walk laps around other shoppers and am usually pain-free! Thank you Borja PT!"
Karen D.
Troy
Retired School Teacher
"Left leg and hip pain was extreme at night and inhibited sleep…visits here with PT have alleviated pain to the point where I am returning to a full exercise regimen including running 4 miles and sleeping through the night. Thank you for the help and kindness of all staff in the clinic."