Our Start…
In early 2015, Borja Physical Therapy was established in Utica, MI with the mission to provide exceptional rehab services allowing local residents who suffer with pain or physical limitations to return to hobbies, work, basic functional activities and the things they love to do. Our focus was and is focused on activity and not necessarily pain. That is to say, we provide a unique approach to getting our clients back to full function – and as a result the pain is alleviated. Physical movement through specialized patterns are the solution to the vast majority of painful syndromes. Where others focus on the pain with medications, injections, surgeries or other quick fixes, we aim to provide permanent solutions through our focus on functional activity, modification of lifestyle and education on ways to permanently eliminate pain in the comfort of your own home. 
After a year of serving the local Utica area, Borja Physical Therapy's popularity continued to quickly grow…
Where we are…
Fast forward to June 2016 and we made the decision to move for an increase in space to house specialized equipment and support our rapid growth. We moved 1 mile down the road to the crossroads of Hall Rd. and Mound Rd. in Sterling Heights, MI where we currently operate. We provide high quality rehab services to allow local residents to get back to fitness & weight loss, perform house, gardening and yard work, and enable you to participate with friends & family. We provide unique and specialized programs in to treat back pain & sciatica and allow for rapid weight loss.
Where we're going…
We look to the future extremely optimistic and without holding back. We look to push the envelope in what's possible in the field of physical therapy, and more specifically, back pain and sciatica & weight loss specialization. By continuing to provide proven specialized programs that offer unparalleled results in a natural and safe way. We look to reduce the dependence on harmful medications, painful injections and risky surgeries that only provide "band-aid" treatments. Our programs provide a solution to the ultimate source of your pain at the simplest form. By providing a deeper way of thinking and treating complex pain syndromes on a level that no other health provider does, we have resolved thousands of local residents' injuries and allowed them to eliminate pain with yard work, housework, return to fitness and weight loss and spend quality time with family and friends – without worry.
Finding people can trust and that is committed to helping you get back to life's activities is scary. I appreciate you stopping by to learn more about my practice, our core values & what we can truly provide for you. If you ever want to speak with an expert therapist before you decide on anything – we're always here and ready to help,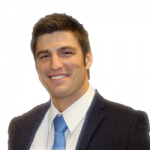 Dr. Alex Borja PT, DPT, HFS, Doctor of Physical Therapy
P.S. – I want you to be prepared when looking for places to provide care for you or your family. To make that happen, here is an exclusive checklist, "7 Insider Secrets To Ask Your Next Physical Therapist Before You Let Him Or Her Touch You."
It's never enough to deliver satisfactory service. We choose to instill a teamwork driven clinic committed to provide a world-class experience through enthusiasm, creativity, and client empowerment.
You are probably wondering who we are and what we do. We are a specialized clinic offering unique services and programs to help improve function, activity, health and wellness. We believe in higher quality service, world-class client care and real results.
We Reduce Pain And Restore Function
We offer premium Physical Therapy Services are unlike anything you've experienced before. We often get remarks on how our physical therapy is "much different" from past client experiences. We offer state-of-the-art technology, exercise equipment, and flexible scheduling to get you back to the activities your love. Our goal is for you to work with the same licensed therapist one-on-one during the entire session – that includes exercises! We treat limiting injuries or nagging pain in joints & muscles from head to toe. If you have pain or activity limitations – we can help.
We Provide Weight Loss Solutions
Using or unique program, Weight Loss One™, we bring unparalleled service, technology and skill that cannot be matched. Our program Weight Loss One™ program utilizes guided exercise instruction, nutrition, supplementation and weight loss equipment to fast track your success.
Note: This program is currently closed to the public but will resume soon! Click here to allow us to remind you when Weight Loss One starts up again!
We specialize in Back Pain And Sciatica
Our unique and expert assessment, custom program development and implementation allow for the quickest and most long term spine and disc solution out there! Using our state-of-the-art equipment in combination with your highly successful treatment protocols, our Decompression Program blows away the competition & quickly reduces symptoms related to disc herniation, nerve pain, sciatica, arthritis and more…
We Provide Custom Orthotics & Gait Analysis
Are your experiencing pain in your lower back, hips, knees or ankles? We specialize in assessment of posture and gait to determine if custom orthotics are right for you. If not, we offer services and programs designed to help those experiencing discomfort or pain limiting their functional and recreational activities.
We Offer Gym Membership & Fitness Solutions
Hate going to the gym? Our friendly atmosphere puts you at ease with a enhanced private experience you can't get at the gym. We also offer gym memberships, exercise guidance and fitness programs to meet your needs.
Why Choose Us?
We are adaptable for the modern working family.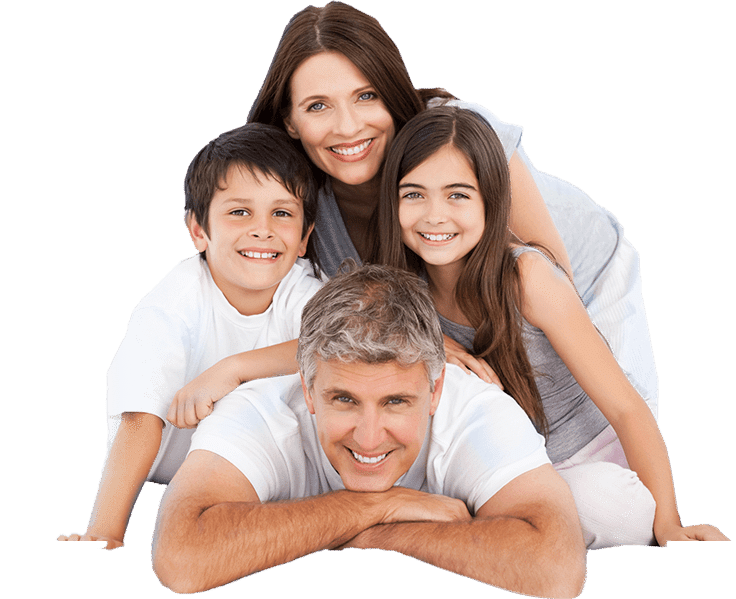 Hours

To accommodate the working family, we offer both morning and late hours from 8am to 8pm. Even select Saturday hours by appointment.

Affordable

We keep our services affordable for you by keeping overhead low. We accept most major health insurances & have easy payment plan solutions.

Flexibility

We adapt to your busy schedule. Missing an appointment happens, but we won't hold it against you. Simply reschedule with ease without cancellation fees or charges.

Accessible

Conveniently located at the southeast corner of Hall and Mound roads, we are en route between your home, work or daily drive.
Why Choose Us?
We Are Refreshing & Unique.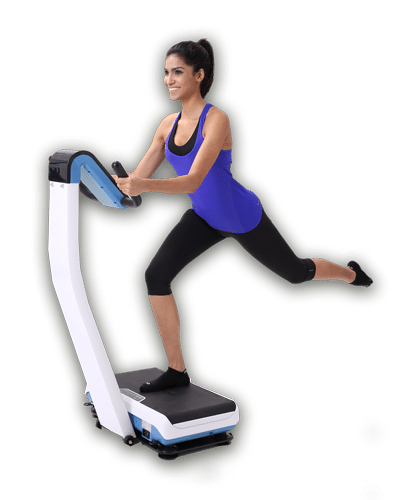 Physical Therapy

Treatment unlike anything you've experienced… Get 1 to 1 care with the licensed Physical Therapist the entire session. Yes- that includes exercises too!

Gym Membership

Ready to get healthy? Our unique atmosphere provides more private workouts than the local gym while not diminishing the quality of equipment & service.

Non-Surgical Spine Care

Our unique Spinal Decompression program that is unparalleled in technology and expert assessment that aims to eliminate the need for back or neck surgery.

Weight Loss One™

Your complete solution to weight loss. Our totally comprehensive program is your ticket to finally shedding unwanted pounds in a healthy & effective way!
Why Choose Us?
Even More Surprises…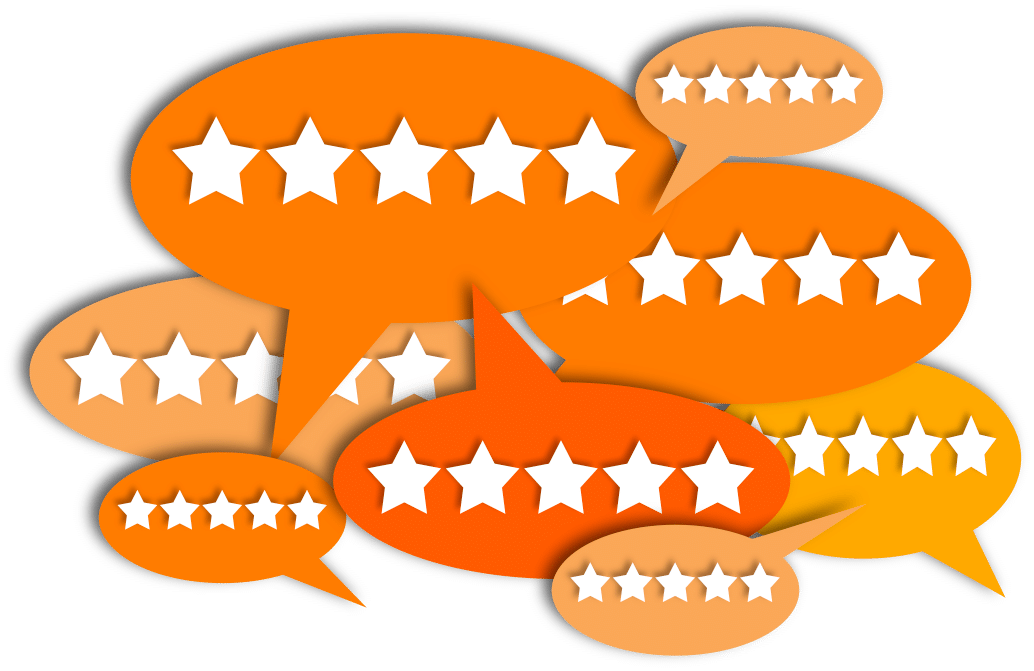 World-Class Service

Our top priority is ensuring you're experience is nothing short of excellent. Although we provide a variety of quality services, you're satisfaction is our goal.

Members Only Events

As a fun way to provide value to our loyal clients (even past clients), we provide exclusive events including monthly raffles, informative luncheons and workshops!

Custom To You

Our services include through examination and assessment to determine a custom solution unique to you. What works for one client is necessary going to work for you.

Top Reviews

Our premium service & un-matched quality programs speak for themselves! Go ahead – search us on Google or Facebook & see past client experiences! We know you'll hear nothing but the best.
ATTENTION: Metro Detroit Residents in Your 40's, 50's and 60's+…
Is pain, strength or balance limiting your ability to live life to the fullest?
Take control of your life and learn how simple movements, exercises and body positioning techniques to reduce pain now. Get your free guide instantly by clicking the button below.
In this FREE guide you will learn…
Why exercises at home don't always work…
How long it will take to heal your injury…
Why physical therapy doesn't work…
…All these questions and MUCH more answered!
See Why We're the #1 Choice For Physical Therapy in Metro Detroit
Dr Alex and his crew are awesome! They are professional and super friendly...from the front desk to therapists, to the person assisting. They listen to you, put you at ease, focus on your care and

how you feel during the entire process. It just feels so personalized....you are definitely not a number at Borja Physical Therapy!

read more
Samantha Maziasz
22:54 03 Jul 18
i made a visit to borjapt physical therapy today to make evaluation to my case they receipt me with high welcome and good relation and wide smile and i am happy to continue with them to treat my

self from sciatica thanks to all staff

read more
Fathi Barakat
02:11 19 Jun 18
Over the past few weeks I am facing back pain issue and it causes numbness. I heard about Dr. Borja from my colleague. Dr. Borja's methods/exercise are awesome. After following his guldens my pain

is reduced and feeling great! Thanks Dr. Borja its a bittersweet experience back to normal life!

read more
Orabits Mgmt
04:21 12 Jun 18
Over the past few years when a Dr. recommended PT, Dr. Borja was the one I always went to. Currently a patient, great staff all around and Dr. Borja is the best among many I have dealt with.
Glenn Sawinski
17:10 05 Jun 18
My husband had been a patient of Alex Borja's in the past so I got to know both Dr. Alex and the lovely Jamie in the early days of their clinic. He'd had shoulder surgery and I took him to his PT

appointments afterwards. Now it's my turn and there was no doubt in my mind that I would return to the clinic. I know they are much busier now and was very happy to see that their service remains the same... Personal, friendly and professional. I have yet to get to know the newer members of the team but look forward to doing so. I have every confidence that my arm will be good as new in time to hold my new grandson at the end of June.

read more
Niece Hartley
21:16 08 May 18
I've been suffering from a bulging disc and daily pain in my neck for 2 years. Today was my free consultation, and I was thoroughly impressed with Dr. Borja's explanation on how he would approach my

care. He was very open about being unable to get me back to 100%, but he was confident that he could restore my range of motion and strength to at least 50% or better. Receiving such honesty from a medical professional is very refreshing, so much so, that I decided to attend the clinic for physical therapy!

read more
Bonnie Gean
20:27 16 Apr 18
Attended my Evaluation meeting this week and decided Borja Physical Therapy & Weight Loss Clinic sounded like the right place for my therapy. I had my first session and feel confident that I made the

right decision. Dr. Alex Borja was very informative, and had a gentle yet firm approach when working with me on stretches/exercises. I will provide an update as the weeks progress!

read more
Sandy Cook
12:41 31 Mar 18
I have tried everything to get rid of this sciatica pain but it was only getting worse. I'm on my 3rd session with Becky at Borja's PT and I have already been feeling less pain , much needed relief,

and it gives me great hope. Thank you Becky & Dr. Borja !!!!!Martha Paz.

read more
ENRIQUE Paz
01:30 18 Mar 18
Alex Borja is very easy to talk to and a genuine person in general. He is also very good at what he does. That combination is why I easily give him 5 stars. He helped me overcome a sports injury and

get me back to 100% in what felt like no time at all.

read more
Joe Reinhardt
19:03 13 Mar 18
Great and friendly staff with a clean environment. Have been coming in for about a month for my shoulder pain and getting results although shoulder pain can be a long process but Alex at Borja has

been helping me manage my pain. Looking forward to getting my shoulders back to normal and back to day to day activities. Thanks Alex.

read more
Vans Rsha
00:14 22 Feb 18
Awesome staff and treatment. Very attentive to your needs and they actually pay attention to what you're doing so you do the exercises correctly.
Trevor Scarbrough
02:11 28 Jan 18
I went to Dr Borja because of shoulder pain. Dr Borja explained all of the things he did during my assessment and then described my treatment plan. I appreciate the time he spent explaining

everything to me. I recommend Borja PT clinic to everyone that needs physical therapy. I have had other therapists that were not as thorough or as helpful. In fact, I am a nurse practitioner and I send my patients here too.

read more
Nichole Patrick
15:12 07 Jan 18
I went into the clinic yesterday December 6th for a consultation. I must say I was very impressed as soon as I walked in the door. It's a very neat and clean environment and there people are very

friendly. The therapist was very informative not pushy understanding my financial situation. He gave me a folder with everything he suggested for me and my problems. I'm hoping my insurance will cover this as I think this is a perfect place to get the relief that I need for my health issues. Thank you so much and I hope I will see you again soon. God bless

read more
Diane McMichael
12:02 07 Dec 17
Dr. Borja was very patient with me, I am looking forward to work with him real soon. Even though this was an evaluation, I feel very comfortable with him and his staff. I will definitely recommend

Borja Physical Therapy

read more
Rene Charles
20:07 28 Nov 17
Today will be my second day going to Borja Pt. I recently had both my knees totally replaced, and Dr. Borja seemed very confident, that I can get my full function back. Office is very clean, nice,

employees are very professional and very helpful. I look forward to getting back to 100 %

read more
I was surfing Facebook an came across Dr Borja video and decided to sign up for his seminar. Well he called me and I cam in for an appointment an I was very impressed with the facility and most of

all his knowledge and his ability to explain everything and most of understand. His staff is all so friendly as well. I look forward to be working to be coming pain free!

read more
I attended a free consultation with Dr. Borja. He provided me with some great tips. I have minor back pain and an inflammation in my elbows and and sore collar or upper back pain. He showed me

exercises that can help me with my pain. Because at this time I don't have health insurance, he was responsive to my needs regardless. Hopefully, my health insurance will kick in soon so that I can continue seeing him. He's a great doctor and very responsive to your needs.

read more
I have only been in for a consultation. I was very impressed and hopeful. I start today. I have been to many clinics in the past. I will keep you posted on my progress.
Darleen Davidson
15:46 20 Sep 17
After completing 5 weeks of physical therapy for a back injury combined with a slight case of scoliosis, I can say that I am very thrilled with my experience at Borja Physical Therapy. I have had

physical therapy before for a different issue and nothing can compare to the knowledge and warmth that Borja's staff provides. Although I have to continue exercises on my own to continue my progress, I feel fully capable to perform these exercises on a daily basis and am already seeing a difference in my pain level. I would recommend Borja Physical Therapy; especially for back related conditions.

read more
Rachel Brown
18:03 14 Sep 17
I had a complete knee replacement on July 27. I have only had about four times but I have already seen a great relief of my pain. The pain has gone from a 7 to a 2. I am able to get better sleep and

I now can walk without help. The staff is professional and the office is clean and quiet.

read more
Mary Lou Scoggins
13:43 08 Sep 17
I took my wife Judy Foon to see Dr. Alex Borja for an evaluation for her symptoms which include lower back pain caused by 3 herniated discs in her lumbar spine region which also causes sciatic pain

from her left hip all the way down to her left knee. His methods were incredible. He did things to loosen up her muscles that I have never seen ever in my life, and he informed us that in physical therapy that before she might use any of the therapeutic machines, that she would have to do her exercises not just at the office but at home. I was led to Borja Physical Therapy from a post here on Facebook too. I read a comment from one of his patients, an older gentlemen, that had the same symptoms my wife was having. Before he went to Borja Physical Therapy, he had injections in his back, back surgery, and nothing helped. After going to Borja Physical Therapy, it was a miracle from God. He is now able to manage his pain and it's almost gone. I would recommend anyone reading this to make an appointment as soon as possible so you can be on your way to Therapy Solutions, not just Physical Problems.

read more
Robert Foon
21:32 28 Aug 17
Alex was very interested in my situation and sounded on the phone sincere and seemed like he cared. I have seen him a few times and so far it is true. The staff is friendly and Alex gives me faith

that I have hope to be moving around normally again which is what I need but he is also practical in the sense of no guarantees but hopeful.

read more
Savanna Banana
10:35 12 Aug 17
I began therapy for degenerative lumbar discs and a painful hip. The PT session was very thorough and informative. After completing several exercises I already felt a difference in the way I walked,

with much less pain. Dr. Borja displays professionalism and sincere compassion. Looking forward to completing my therapy and feeling very hopeful!

read more
Joan Kostera
02:54 05 Aug 17
The free seminar was super informative in educating me on the SOURCE of my back pain (which in my case is sciatica) and how it can be treated with physical therapy. After just one visit with Dr.

Borja, the incredible staff of professionals prescribed me a physical therapy routine to address my sciatica and has dramatically reduced the pain to almost nothing in just one week! I would highly recommend Dr. Borja and his staff.

read more
Steven Preciado
21:39 13 Jul 17
Dr. Alex did a fantastic job of diagnosing the source of my issue and working all aspects of the problem right from the source of the weakness. Becky (the PTA) was also great in progressing me slowly

when needed and pushing me when I was able. I would highly recommend Dr. Alex and or Becky to anyone I know! Never going anywhere else for physical therapy in the future.

read more
Christopher Righi
23:31 31 May 17
Dr. Borja is detailed oriented and focused on patient. Very comfortable environment and friendly staff. Good location and hours!
Magda Hernandez
20:55 15 May 17
Excellent! My hip and sciatica pain were markedly reduced only after 30 minutes. I have had many PT experiences on various parts of my body, and I have never felt the relief of pain like I have

experienced with Dr. Borja. I am very excited about further reduction of pain in my back and hip. I also look forward to using the exercise equipment at least 3 times per week to continue strengthening my muscles. Thank you Dr. Borja! Great Job!

read more
Kathleen MacFarland
23:34 05 May 17